So this week was all about apples! I love this unit. I love teaching it and love how excited the kiddos get to put those kindergarten skills to use. One of my littles even knew what Photosynthesis was - wow!
I thought I would share a quick freebie with you today. I need some apples to decorate my anchor chart, so I created this one.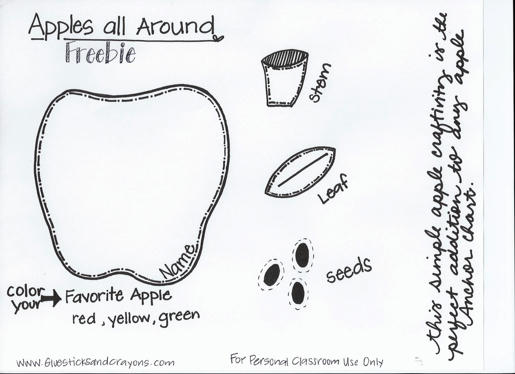 Here is what it looks like around my Anchor Chart!
A few more apples on my classroom door. Our question of the day chart is below them.
That's it for today!
Have a great day!
Michelle